Expanding The Traditions of Divinely Inspired Heritage
United States Of America - 4th of July - Re-Membering
United States Of Consciousness
Independence Secured by Intradependent Action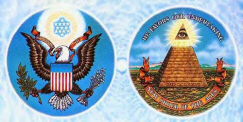 A few Individual Signers, a unanimous Proclamation of Truth, The Declaration of "Independence" anchored individual rights - for everyone. However, it was their "Intradependence," amplified, by unseen, yet ever present Beings working for the good of the Whole - Multidimensional Unified Action - that ensured the freedoms we enjoy today. Another demonstration of Divine Law, a few dedicated individuals, united in this plane and dimension, activated by faith, living Divine Principles, automatically guarantees change to the good for everyone they represent.
Invitation and Prayer For Intradependence
Our Nation, the "United States" of America is so much more than a geographical location... in essence it is an "Estate of Consciousness" that has manifest all of the goodness that is the USA. The Divine Law upon which it was founded was expressed and understood by our Beloved Brother Jesus Christ when he delivered the promise, "I tell you the truth, whatever you bind on earth will be bound in heaven, and whatever you loose on earth will be loosed in heaven." "Again, I tell you that if two of you on earth agree about anything you ask for, it will be done for you by my Father in heaven. For where two or three come together in my name, there am I with them." [Matthew 18:18-20]
COTC National – Tampa Florida - Conference/Seminars - 40th Anniversary Celebration
Invitation Requesting Your Participation!
COTC National Officers are arriving in the Re-Creational Vehicle "Raphael" mobile Church/Home/Office in Tampa, Florida on July 8th. Through the gracious support of Rev. Maria Antonieta Riveros-Revello, COTC National has secured a Sacred Space for Collective Prayer, Alignments and Celebration of the 40th Anniversary - TE-TA-MA Truth Foundation–Family of URI, Inc. service to God, Divine Will, the Divine Plan!!!
The COTC Conference/Seminars Invitation to Participate includes all Active COTC Ministers, previously Ordained Ministers deleted from the Active Roll, COTC Candidates for Ordination, COTC Members and/or anyone within the general public who has an interest in experiencing the Principles & Practices of Church Of The Creator.®
July 14, 2015 is the Church/Family/Foundation's 40th Year Anniversaly of legally anchored Service to God.
"Grace House" was established in 1969 by, Grace Christna Ruth as a personal Ministry. Legally anchored in California, Chartered, "Grace House Prayer Ministry Inc." on July 14, 1975 transitioning from an individual ministery to a Collective Vehicle, California nonprofit Public Benefit Corporation. In 1976 the corporation was renamed TE-TA-MA Truth Foundation-Family Of URI, Inc. In 1978 the Foundation received recognition from the Department of Treasury, Internal Revenue Service as a 501(c)(3) tax exempt organization, a Church. In 1982 the Foundation's public expression as a Religious Organization, a Church was fruther anchored, legally establishing, as part of the Foundations Service, Church Of The Creator® through the Charter, organizational document Ecclesia Magna Charta.
[editors note: From Church Historical Archices, republished below, an article printed in Universal Life, Magazine, Summer 1974.]
"Grace House"
By Rev. Dr. Grace Marama URI, 1974 Photo fka Grace Christina Ruth
God is in Charge. lt is time to stop fighting and stop resisting.
Historical Legacy & Foundations of The Church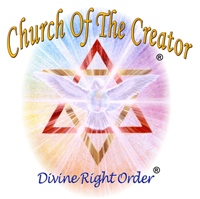 Authors: Revs. Drs. Grace Marama URI & James Germain URI, Ministerial Unit, Co-Founders, prior to Transition of Grace Marama URI March 18, 1932 - May 26, 2006.
The roots TE-TA-MA Truth Foundation - Family Of URI and Church Of The Creator® are anchored in the Heavens, part of the foregoing and ongoing unfoldment of God's Divine Plan. Part of the Greater Plan, Divine Directives Administered through the Creator's Heavenly Hierarchy, The Office Of The Christ.